---
Morgarna is off on a mission on her own…where is she going and what is she going to find out in London?
*********
"We found her on the deck, Sir!" Dave, one of the sailors, said to the Captain. They were standing on a very busy bridge , with lights flashing and machines pinging and buzzing.
"Has she said anything of interest to either of you?" Asked the captain.
"Not really sir, what shall we do with her. "
'There's no time to do anything with her we're just about to time shift! Put her over there and get to your places."
Morgarna was unceremoniously bundled into a chair by a sonar screen with her wrists in restraints. She looked around taking everything in, she could see Tower Bridge out of the window but London didn't look quite right the buildings were not exactly how they should be.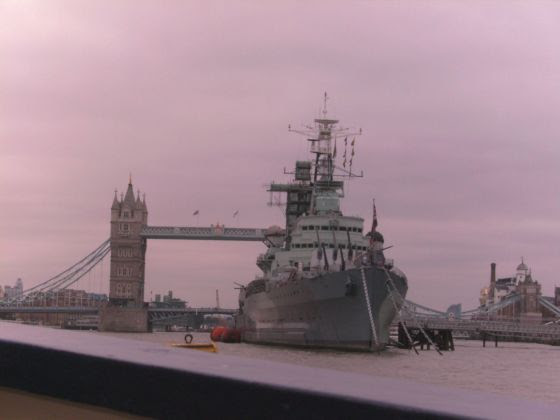 ©K.L.Caley
Though the Houses of Parliament and the tower housing Big Ben, plus the tower of London were there As she was getting her bearings and memorising as much as she could there was an amazing flash of purple pink light everything on the bridge, including herself imploded on itself, twisted then re-expanded. Morgarna felt sick. At the point that Morgarna was at her smallest during the implosion she slipped out of her wrist ties.
---
Morgarna sat quietly watching what was going on around her finally she picked her moment and asked to speak to the captain. A young female rating went across and spoke to the captain, on her return she told Morgarna that he'd said he'd see her in half an hour in his wardroom. Everything was very efficient and well run but Morgarna could sense an underlying unease on the bridge. Looking out the window she could see that they were no longer in London, they were out at sea.
The captain looked up and shouted "position and date." he took his glasses off and rubbed his eyes. "We're approaching Scapa Flow but we are only a day ahead of Captain Scott and his ship sir , it looks like the time shifter is still not working correctly Sir."
The Captain swore under his breath and poured himself another coffee…
"Okay take us back to base " he said.
"Okay sir " said the first officer, " basic co-ordinates Tomlinson London 3033 to avoid any confusion,!"
"Aye, sir, prepare to time shift on my count 3,2,1," and again the implosion, expansion and purply pink light occured.
Again Morgarna felt sick!
---
The landing this time the landing was very smooth, they were back in London but obviously in the future but upstream opposite The Palace of Westminster and it was 13 .55 on a grey day.
---
Morgarna entered the wardroom to find the captain sitting at his desk. He was smoking "May I join you" she asked, " I am gasping for a cigarette!,"
"Yes indeed nowadays there are so few smokers….I guess it doesn't bother you being an immortal?"
Morgarna laughed as she lit her cigarette and accepted a large scotch from the captain! "Right' she said "what's going on here? ….