Our picture prompt this week from K.L. Caley this for #writephoto is discribe here "visually challenged writers, the image shows an island across a stretch of water. Upon which you can see some ruins and a white lighthouse." The photo is lower down.
Morgarna is still dealing with the shadows with the help of Tom and the fairies while Merlin is battling to save Morgause's life …he needs the help of an old flame.
********
The Morning found Morgarna and Tom wrapped around eachother exhausted after a night of passion. Morgarna woke with a start, quietly she walked to the window and watched the forest coming to life. Looking at Tom she thought to herself it's been six hundred years since Merlin had warned him off and yet it only seemed like yesterday. A shiver ran down her spine. No she thought I can't start remembering we have to fix those shadows.
---
Later that day Morgarna dressed in her woodland dress headed back to the house, secreted about her dress and in her hair were all the woodland folk. "I know, now how a flea ridden dog feels! Will you guys quit tickling me ….Keep still!!" Morgarna ended on a shout, looking around she apologised to several visitors for making them jump. They just smiled blindly and carried on. Morgarna could see plenty of shadows milling around.

"Are you guys sure the shadows can't see you?" she whispered, "Of course we are we've had plenty of dealings with these spirits we know exactly how to deal with them ! " Tom sounded really confident, peeping out of her floral bodice, " by the way" he grinned do you want me to stop "tickling" you too?" "Yes" replied Morgarna, "especially you it's hard enough to concentrate without you making it harder" . Tom raised his eyebrows and said "I have no idea what you mean!"
---
Once inside the house and leading.a group of enslaved tourists around Morgarna took them up to the crown exhibition was… The buzzing was ringing in her ears giving her a headache. The tourist though we're totally unaware of the sound. Morgarna dug her nails into her palms to help her concentrate and reeled off the speel she had learn off heart.
As she neared the crown Tom and three other male fairies jumped out of her dress and the lifted the crown. They all worked a spell which made the crown disappear, the cessation of the buzzing woke the humans up. They saw the shadows, outside every shadow from every part of the area was converging on the castle.
---
Things looked nasty , the shadows were getting very threatening and the humans looked confused and very frightened.
Several other fairies flew out of Morgarna dress and the surrounded every group of shadows in the area.
These fairies had sparkling swords with which they slit the thin barrier that keeps the living and the undead separated.
Immediately all the undead were sucked though the slits to the other side. Once in the undead souls on the other side , cut another rift into which the evil undead were also drawn!
Finally after what seemed like an eternity of weeping and wailing the rifts on both sides were sealed.
The fairies were busily sewing the rifts with magic thread.
---
Immediately all rifts were sealed the faires made off to the woods and their privacy. Morgarna had to act quickly, there was a whole town of traumatized and hysterical humans. Searching in her bag she found the parchment Merlin had given her. Clearing her throat she read out the spell. Slowly things returned to normal, people were calming down and being reunited with the young people and children who the shadows had previously killed and dvoured. As the spell worked Morgarna wove on a memory loss spell to erase all their memories of shadows and death from the the last week..
---
Later Morgarna and Tom stood in the fairy ring "Is that a seasonal dress Morgarna" Tom asked, "It is" Morgarna replied with a smile, just as Tom waived his hand to change the season the Anomaly appeared in front of them and try as as she might she could not resist it.
As she disappeared she could hear Tom shout "Until next time …"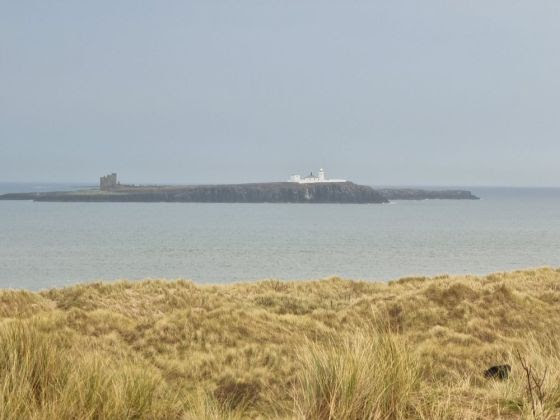 Morgarna came down with a bump, wet and cold and very annoyed at not having more time with Tom.
Taking in her surroundings she was on a island a short distance from the mainland, there was a lighthouse at one end and the ruins of a castle at the other.
Morgarna looked down and saw the scrivelled remains of her dress laying at her feet. …Tom's spell had worked and there was no mistaking what his plans had been.
She heaved a longing sigh, then shivered she was freezing standing there in only her Doc Martin's.
Delving into her bag she pulled out her black dress and cloak. Thanking goodness for the presence of mind that had made her pack it.
---
Entering the castle ruins she suddenly knew exactly where she was… Avalon. Someone was approaching, she held her breath until she saw it was Merlin.
"You bastard Merlin I .." The look on Merlin's face silenced her.
"Not now Morgarna, it's Morgause I need your help and we need the the help of Vivianne. …… The words died on Morgarna's lips.