KL Caley at Novel Ideas has offered to take on Sue Vincent's #writephoto weekly challenge now Sue has moved on to a higher plain.
For visually challenged writers, the image shows a pair of comical glasses shaped like a rabbit's ears and whiskers, the glasses are in a hedgerow.
Bunnies lead busy lives.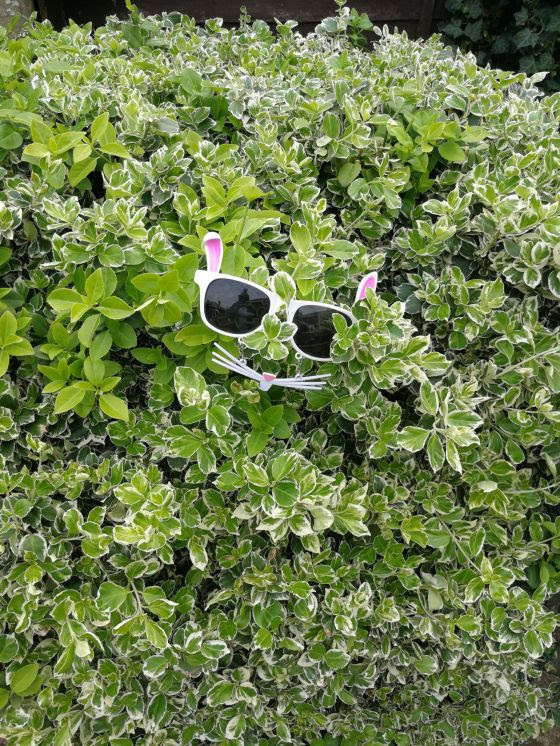 "Look" shouted Ben as they went past the park on the bus. "What?" asked his startled mum. "Look the Easter Bunny is hiding in the bushes." Ben replied at the top of his voice.
"Where?" said his mum "I can't see." "Never mind" said Ben, "I definitely saw it! "
Well really Ben's mum thought to herself all that bluster of yesterday, the big row with his friends about there being no Easter Bunny 🐰. Opening her mouth she said, "but you don't believe in the Easter Bunny?"
"That was yesterday mum , today I have seen the evidence of my own eyes. "
Further down the bus sat Emma, by day she worked as city banker, by night she was an assistant tooth fairy. At Christmas one of Santa's Helpers and of course at Easter she was the Easter Bunny. Smiling smuggly to herself she thought, leaving her sunglasses and Bunny whiskers all over the place for children and adults to see was the best promotion idea she had had since the Easter Egg.!