They  all new  what  the  book  foretold and  what was  to come
When  the  sky  would  darken  and  the life  would  leave  the  sun.
Some  took  precautions  , built space  ships  took  supplies and  fled
Those  of  us  who  stayed knew  that  time was  short  and  we would soon be dead.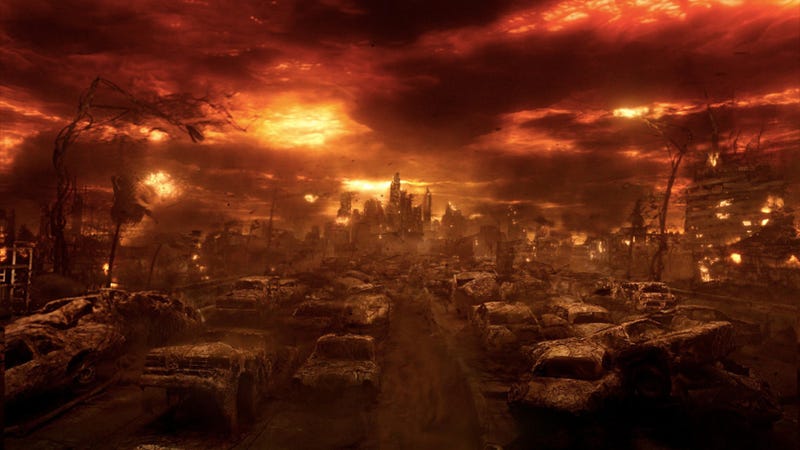 We felt  the urge  to go to the sea, to escape  the heat and  smell of  the  city
Abandoned  cars  and  burning  streets the  empty  loneliness ,hopelessness  and pity.
We picked up people along  the  way  we all needed to  reach  our final  destination
To witness the  end of our planet, as it got  turned  to  dust  and  blown out  into  the  constellations.
So here  we  sit  at  the  end  of  our planet's mad,  crazy  days
We all watch  and  wait as the sea boils  and  bubbles in a  golden haze.
None of us  have  any  idea  when this  will all be over  or  when it  will end
Have no fear, when the time  comes  we will all go together,  in a  second  my friend