Racism, Police Brutality, or a Bad Day?
Welcome to Willow's weekly coffee and tea garden. My name is Paul; I'll be your barista today. I'm happy to see you have come for a cuppa and a chat. Please come into the garden and make yourself comfortable. Willow fluffed the cushions on the chairs and set the tables in the garden so we can have a cuppa and chat as we soak up the sun and enjoy the beautiful plants. As usual, I'd be pleased to bring a pot of whatever beverage you prefer – we have a wide range of teas and coffees to satisfy our world-wide readership. Also available is a large selection of spirits for addition to your cuppa or in its place. We can relax amongst the flowers while we discuss the affairs of the week both personal and/or worldwide. How has your week been?
So, the big news item here this week has been the death of Sandra Bland, a young black woman, in her Texas jail cell, where she ended up after failing to signal a lane change. That sounds absolutely ludicrous, I know, and yet it is true. The police say she was arrested for assaulting a police officer after a traffic stop went bad. And that once in jail, she committed suicide on the 3rd day. Her family says that Sandra was upbeat, not suicidal, and had just moved to Texas from Illinois to start a new job at the university where she had graduated some years before. They suggest that Sandra's death was not suicide. One of the best coverages I've seen so far, including the dash-cam videos from the original arrest, is on CNN    see  here 
If We Were Having Coffee
Would you like another cuppa? Perhaps a sweet? I spent many years on the road and have been stopped by and involved with police and other officials like weight enforcement officers and customs officers, a great deal. When I watched the dash-cam video of the traffic stop that initiated Sandra's death, I cringed. There was no doubt from early on that the incident was going to escalate and come to a bad end. Typically, of the two people involved – the officer and the citizen – one or the other will take steps to stop escalation. Personally, I always tried to be that person, rather than depending on the officer to back down. In this instance, neither the officer nor Sandra backed down. The officer always has the upper hand as he/she represents the law and their word will be taken over the citizen's word. In the vast majority of videos I have seen of traffic stops, when the citizen is upset or angry, the officer will reduce the escalation, while still giving the ticket. They are supposedly trained for this and yet this was not what happened in the Sandra Bland traffic stop.
Many media outlets are saying that this is yet another example of how blacks are treated differently and unfairly by law officers. Perhaps this is true – if it happens more often to blacks than whites. In my opinion, this traffic stop, taken on its own, had little to do with race and simply reflects the bad end that occurs when both the officer and the citizen are upset or angry. It escalated to a shoving match which then became an assault charge.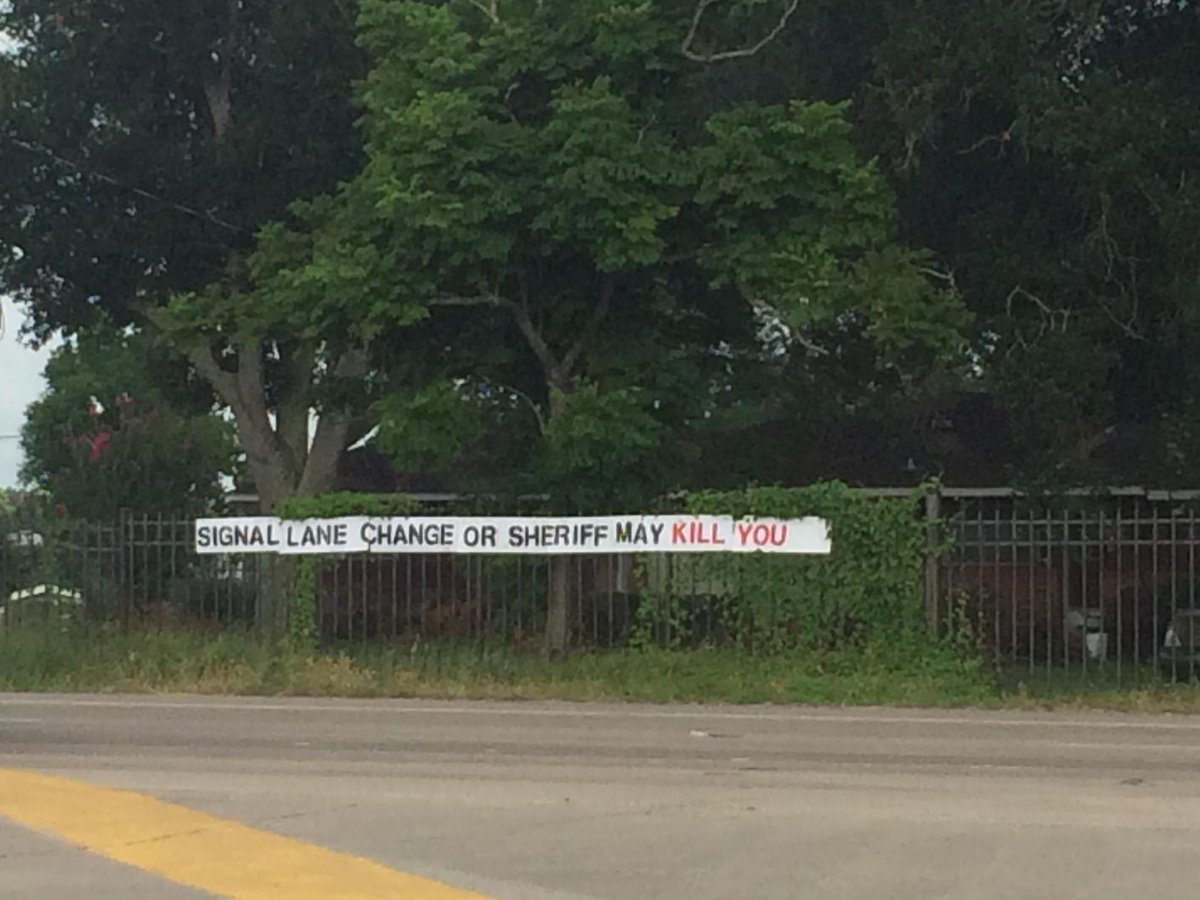 How about a re-fill of your cuppa? Remember all of our sweets are calorie free – so dig in. I was called into a dept of highway scale one day while trucking. I was asked to produce my paperwork and I complied. There was a problem that came from the way the shipper had filled out my bills of lading and I was upset as I had specifically told them how to do it and then I had failed to check to see if they had complied – and they had not. I was completely legal and yet my paperwork indicated that I was illegal. This caused undue problems that resulted in my swearing in front of the scale officer. He immediately backed off and asked if I was having a hard day. I was so surprised by his change of tone that I had to ask what had precipitated it. He admitted that he and the other officers had just undergone training on how to recognize and de-escalate potentially hazardous situations. He wouldn't elaborate. After about an hour of phone calls and getting new bills of lading faxed with apologies from the shipper, I was free to go.
I began inquiring of the grapevine as to why the Kelly Lake scale officers had been putthrough sensitivity training. The answer was quite amusing, if not in a peaceful way. Apparently some weeks before, an upset driver had been called into the scale as I was. Through no fault of his own, his truck was illegal and the officer was abusive verbally. The driver, a very large man, snapped and reached across the counter, grabbed the officer by his jacket, pulled him screaming over the counter and hit him so hard the officer lost consciousness. There were numerous witnesses and although the driver was charged with assault, all the witnesses made it clear in court that had the officer responded differently, the whole situation would have been avoided. The judge was not pleased with the actions of the officers and ordered sensitivity training. Ha! The driver was found guilty but his punishment was reduced due to extenuating circumstances.
Interior of Sandra's Cell here 
The sort of encounter that initiated the Sandra Bland situation is not uncommon and is not a function of race. What happened after that, in her case though, is, so far a mystery. The officials show camera footage of the outside of Sandra's cell that makes it clear that no one entered or left her cell from the time she was last checked until she was found dead, hanging by a garbage bag from an overhead bar. Fellow inmates in nearby cells also testified that no one entered Sandra's cell and that Sandra was distraught and crying constantly, suggesting she may have taken her own life. She had no criminal record and no record of any mental health problems – although she had mentioned on her Facebook page that she was depressed and suffering from PTSD. An investigation has been launched.
On that note, that's about all we have room for this week, so it's time to settle in with another cuppa and enjoy the garden. Sweets anyone? Please join me in thanking Willow for her invitation to tea. We are all honored that you dropped by today to visit. I hope you've enjoyed yourself and the conversation and please look around at Willow's other posts while you're here. Willow is over there serving her guests and chatting it up. Let's go see how she is today. Have a great week. We look forward to seeing you back here forsweets and beverages of your choice again next week.